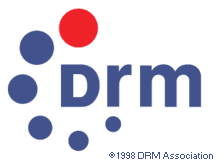 WiNRADiO has understood the importance of DRM from its very inception, became involved in testing of this exciting technology and commenced developing compatible receivers with much interest and enthusiasm.
Our premises in Melbourne, Australia, have been used to conduct long-range reception studies and measurements.
At the same time, we had also started developing and testing our new generation of G3-series low-phase-noise receivers to ensure optimum DRM performance.

DRM is the world's only non-proprietary, digital system for short wave, medium wave and long wave with the ability to use existing frequencies and bandwidth and deliver FM-quality broadcasts across the globe. The inaugural regular broadcast took place on June 16, 2003. However, before this historical broadcast could have taken place, there had to be many trials and tests of this technology.

This picture shows a historical moment: In April 2002, DRM shortwave broadcasts from Radio Netherlands are received by a WiNRADiO experimental receiver over a distance of over 10,000 miles. (The distance from Radio Netherlands to Melbourne is approx. 10,289 miles or 16,558 km.) The audio quality rivalled that of Melbourne's local FM broadcast stations.
The DRM technology is very demanding, and places much emphasis on the quality of a receiver. One such requirement is a very strict phase noise specification. Without this, it is not possible to provide optimum decoding at large geographical distances.

This picture shows WiNRADiO executives together with representatives of BBC and Radio Netherlands with early prototypes of the WiNRADiO WR-G303i and WR-G303e receivers, the world's first commercially available receivers designed specifically with DRM compatibility in mind.

The latest DRM-capable receiver from WiNRADiO, the WR-G31DDC Excalibur is currently considered the best DRM implementation commercially available.


Where to get DRM decoder software


Where to get DRM License Key
---